The Ultimate Proofreading Checklist for Your Business or Agency
All Hail the King!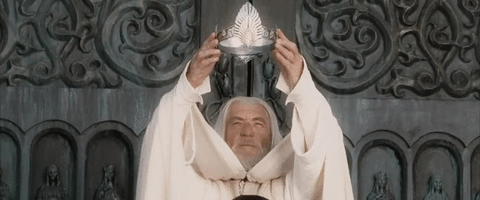 Source
The other day, my 3-year-old saw a picture of a dialup telephone and asked me with a puzzled expression, "Mommy, what is that thing?" Let's face it, the age of snail mail and cold-call marketing is rapidly dwindling. These days, in our digitally driven world, content is king.Any successful business owner can attest to the positive impact that strong content has on their bottom line. Whether it's a blog post, memo, email, or newsletter, never underestimate the power of well-written content, and never—I repeat, never—hit "publish" without thoroughly proofreading it first!
Not everyone enjoys the often-tedious process of proofreading something they've already spent a good chunk of time writing. But, whether you love donning your grammar police uniform or would rather pour lemon juice in a fresh paper cut, proofreading is essential and should never be overlooked. Sound daunting? It doesn't have to be. We've compiled the ultimate checklist to help streamline your proofreading process and ensure your business remains high in the ranks of content royalty.
Tackle the typos.

Simply put, typos are distracting. Even an amazingly written blog post can lose its professional tenor with a misspelled word or misplaced punctuation. Read through the document again with your only intent being to catch typos, and you'll be surprised at what you missed the first time through.

Pro tip

:

Try a new font.

Looking at the same document over and over again

can make missing typos easy. Changing the font and/or size of the text can

help reset the eye and make mistakes stand out.

Summon your inner grammar genie.

It's a simple equation: bad grammar = unprofessional content. Find and correct homophones—

their, there, your, you're, its, it's

—and check for inaccurate punctuation and poor grammar.

Pro Tip:

Check out the most

common grammar mistakes

so you can know what to look for in your own writing.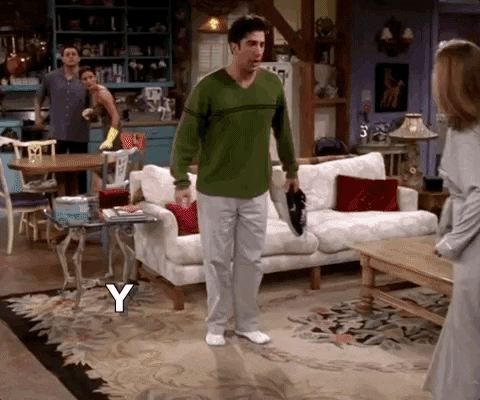 Source
Reduce redundancy.

Do you have a favorite adjective or phrase you tend to use over and over again? Your readers may not be so keen on the repetitiveness. Try to keep your language varied and succinct. Eliminate unnecessary phrases like "

The reason why was because"

and "

Due to the fact that."

Remember, when it comes to grabbing and keeping your readers' attention, less is more.

Pro Tip: Step into their shoes.

Whether a customer or colleague, you know

that your readers' time is valuable. Reading your document through their

eyes can help you spot and eliminate useless repetitions. 

Find the flow.

You'll quickly lose readers (and customers) with disjointed ideas and awkward paragraph transitions. Never leave it up to your readers to connect the dots and make sense of disorganized content.

Pro Tip: Wait.

What sounds good while you write it may read very

differently later on. If you can, take a break, then come back to your piece and read it again—out loud helps—to improve the flow. It's also helpful to read the first sentence of each paragraph consecutively to ensure you've established a good flow from beginning to end. 

Take note of tone.

It's important to have an overall tone and word choices that are appropriate to your business and that they are consistent across the board. Consider your audience and ask yourself if what you've written conveys the message you intended. Whatever

tone has been established

for your content should be apparent throughout the piece before it's published. 

Check links and references.

Often overlooked but crucial to creating quality content, always double check links for accuracy and be sure to credit photos and other outside sources to

avoid copyright issues.

Pro Tip: Click!

Don't just assume your links work; click on them yourself to

make sure they take the reader where they need to be. 

Be consistent.

Formatting throughout your work should be perfectly consistent and will make it appear more professional. For example, if you write out number names, write them all out. If you choose to capitalize the words in section headings, do the same for all of them. Use the same amount of line spaces between paragraphs or sections. Names and business-related terms should always be spelled the same, and numbering or bullets should be formatted consistently.

S-P-E-L-L-I-N-G.

Spellcheck is your friend,

just not your

best

friend

. Yes, it will catch obvious misspellings, but unlike a human proofreader, it will miss homophonic mistakes (

sew

instead of

sow, there

instead of

they're, meet

instead of

meat

), accidental words repeats (

I went in in the door)

, and spellcheck doesn't always recognize names, slang, and other marketing jargon.

Pro Tip: Read in reverse.

Reading left to write increases the chance of glancing over spelling mistakes. You'll catch many more errors if you read each word individually from the end of the document to the beginning. 
Source
Punctuation saves lives.

There's a big difference between "Let's eat, Mom" and "Let's eat Mom." Check that all punctuation usage—commas, semicolons, colons, etc.—is correct, and be careful not to overuse ellipses and exclamation marks! Too many can be distracting! It can also change the overall tone of your content! No one wants that!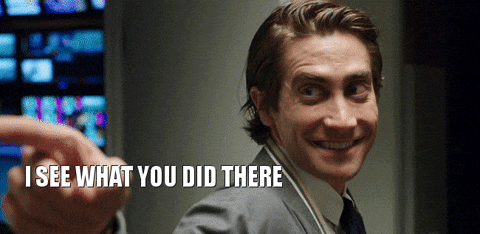 Source
Check your spacing.

Old habits die hard, which is why you'll often still find two spaces between sentences. Only one space is necessary, and your document won't autocorrect the mistake, so be sure to double check for double spaces.

Adjust for your audience.

Depending on your audience and location, different writing and style rules will apply. For example, U.S. English spelling and punctuation sometimes differs from that of U.K. English, and a piece written in MLA style will require a different citation format than APA. Always refer to your preferred style guide as you proofread your work. 

Double-check important elements.

In your efforts to perfect the bulk of your content, don't overlook the title, headers, or conclusion. Nothing prompts a face-palm like a misspelled word in one of the most prominent parts of your content. 

Make a test run.

Ready to hit publish and send your proofread perfection to the world? Wait! Read through the content in published form first to make sure line breaks, formatting, and typography all appear as planned.

Pro Tip:

This is a good time to click all links within the document to ensure

they will work properly for your readers. 

Ask a friend…or consult the pros.

Having someone else read your work can help tremendously with spotting overlooked mistakes. If despite your best efforts you're still not convinced that your work is up to par, you're pressed for time, or if proofreading really isn't your thing, help is just a click away. 
Need More Help?
Source
Raise your hand if, despite your best efforts, you still find a mistake or two after publishing your content. Chances are, we've all been there. Often, an extra pair of eyes—especially a pair of highly-qualified eyes—is key to polishing off the perfect presentation, advertisement, or blog post. Whatever it may be, the experienced, professional editors at Proofreading Pros are ready to help with all of your editing needs. Try us free today!