7 Writing Techniques to Create Better Business Content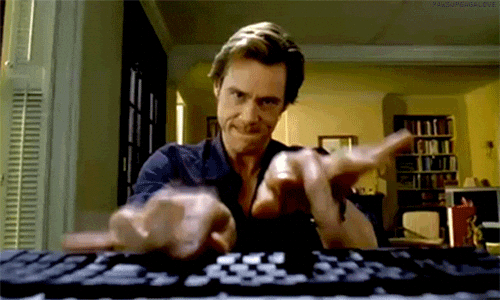 source
As a content writer, you think long and hard over every single word you put on a page. We know you agonize over whether the content you produce will give you the results you want. What are the best writing techniques to use? Will page visitors click through? Will your call to action call someone to perform said action? Is that subject line enough to get people to open that email? 
Sometimes, it's hard to figure out which writing techniques to use to create powerful and compelling content. There are so many ways to change up your writing! 
So, to help guide you in choosing the best writing techniques to use in your writing, we've put together this list of 7 powerful writing techniques to help you create better business content. 
Ready to have more tools in your writing arsenal? 
Let's get started. 
Writing Technique #1: Command Attention With Your Headline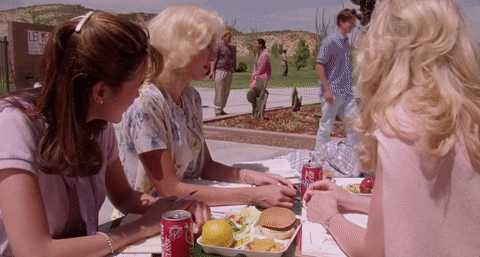 source
We all know the first thing web users see is your headline.
In less than 60 characters, you're supposed to pull someone in and get them to read what you've put on the web. Sometimes you'll reel them in, other times not so much. 
This most likely has you thinking, "How do I ensure a big catch?"
Great question! 
To pull in your readers, one of the writing techniques you'll want to use is to be sure you are presenting a solid and strong main idea. By giving them exactly what they hope to see, you pull in the right readers.
So you should ask yourself, "What is the focus of my copy?"
Is there a new, innovative benefit for what you're writing about? What is your main topic?
Hone in on one point to help your readers narrow down what they're in search of. In doing so, you'll want to make sure your headline is catchy but also to the point and full of enough information to get your reader hooked. 
Writing Technique #2: Qualify Your Audience
How do your readers know that what you've written is meant for them? 
Among the best writing techniques to use when creating content, one that will definitely improve the duration a reader stays on is to qualify your audience Qualifying your audience by explicitly saying who the content is for is important for two different reasons. By telling the reader the content is for them…
You'll bond with your target audience

You'll leave uninterested readers out of it
Tailoring your content to specific readers, and letting them know it's for them, will inform your target audience you truly care about making sure your content finds its way to them. They want to be able to find the right information without extensive research. 
Plus, by using this writing technique, you'll keep readers from getting hundreds of words into your prose only to realize they've wasted their time. 
Writing Technique #3: Appeal To Pathos!
source
How many times were we told to appeal to a reader's emotion in our persuasive writing classes? 
You'd think some of these writing techniques that have been drilled into our minds since infancy would be second nature to us when we write…
That's just not the case. 
To get the most out of your efforts, and to get the most valuable responses from your readers you'll want to appeal to their emotions as best as possible.
That means you do some of the following: 
Play with tone

Maybe you want to start with a punch! Get your readers excited to read your piece with exclamations and FUN wording. Do something that'll make them pause.

Use some more punctuation

If you're trying to build suspense, then, maybe, just maybe, punctuation is your friend…  

Tell a story

The best way to capture attention and get your readers interested is to tell them a story. 

Has anything relevant to what you're writing about happened to you? Is there some benefit about what you're writing for that has personally affected you? Your readers would love to know! 
By playing around with the tone of your writing, the way you use punctuation, and your storytelling, you'll pull at emotions and possibly get the response you want out of your readers. 
And, you'll keep them reading without getting bored. 
Writing Technique #4: Don't Be Afraid To Be Technical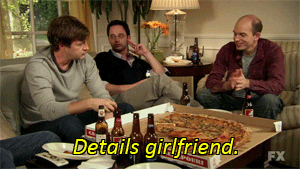 source
Have you ever wondering what you can do to sound more authoritative in your writing? 
Maybe you've thought, "What should I do to let my readers know I know what I'm talking about?" 
It's perfectly fine if you have, most everyone has. 
The best writing technique to combat this small hiccup is to not be afraid to be technical! 
Providing technical details, specifications, or even statistics to back up your thinking shows expertise. By implementing this writing technique you build trust and make yourself more convincing.
If you write about products, then tell me everything about that product. What is it made from? What's the process like? What benefits does this product provide me? 
You might think the details are boring and unnecessary, but sometimes it's the details that really drive our readers to act on what we've written. 
If you're looking for a way to back up your thoughts then using statistics is the way to go! Statistics allow writers to support their arguments with convincing evidence. They also enable writers to draw conclusions and argue specific sides of issues without sounding speculative or vague.
By presenting straight facts, you show credibility and a willingness to build on your writing. 
Writing Technique #5: Enhance Readability With Short Sentences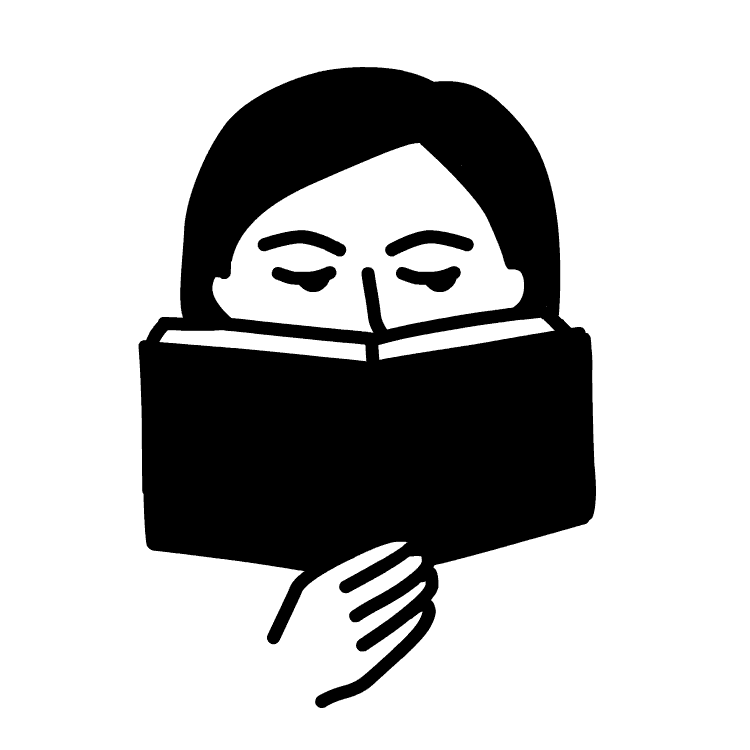 source
No one wants to open a blog post, email, or even Facebook post and see huge, long paragraphs just wanting to be read. 
So, to prevent your readers from feeling such dread, utilize this writing technique: enhance readability and scanability with short sentences and paragraphs! 
Make sure your readers aren't dragged down by overly-clumped prose and present clear copy that is easy to read by breaking up your text. 
"But we were never allowed to break sentences, aren't those, *gasp*, fragments?" 
They are. And that's okay! 
Our high school English teachers were preparing us for academia, not online or marketing content creation. 
So they did know what they were talking about,  but they also didn't know what they were missing out on. 
Your business's content needs to be easy to read and easy to follow. 
You want to follow the three Cs in order to accomplish this goal.
This means you put in the effort to be… 
By using shorter sentences, you're concise. 
In making sure your shorter sentences all work together, you're cohesive. 
And, by making sure they're easy to read, you're coherent. 
Don't be afraid to play around with this writing technique. You'll offer rhythmic prose that can be easily scanned to find the correct information. 
Writing Technique #6: Leave Your Readers Wanting More
source
Keeping your readers interested when you're writing 1000+ words is difficult, to say the least. Finding the right writing techniques to use might seem even harder. 
You're constantly wondering how you can keep them interested in what you have to say. 
"How do I stop a reader from leaving?" I know we've all thought this. 
To achieve a good flow, you'll have to do something sneaky…
A cliffhanger is a scene in a book, movie, newspaper story, or TV show that holds something back from the reader or viewer.
At the macro-level (think of a novel) the cliffhanger will leave us in suspense at the end of a book, making us crave to know what will happen next. 
At the micro-level, you'll be leaving your reader with tiny bites that they'll only want to consume more of. Think of that chapter in your favorite book that you said you'd go to bed after finishing. 
Did you actually go to sleep after reading it? No? Didn't think so…  
That's okay! The cliff hanger must have reeled you in so quickly. 
Implementing internal cliff hangers, sometimes referred to as planting seeds, is a writing technique that simply keeps your readers from leaving the page. 
Let me explain. 
(See what I did there?)
By planting a seed, or leaving a sentence with an internal cliffhanger, you give your reader an incentive to keep reading. 
These incentives can come in the shape of short phrases that your reader will pause at and wonder about for a second. Like these:
Let me explain…

Have I lost you? 

Here's what I mean…

Still with me? 
It's easiest said that an internal cliffhanger will leave you in some kind of suspense of what's to come, but there are other feelings you can build on as well.
Try these out next time you want to incentivize your reader to keep going: 
Amazement

Try setting up a crazy scenario that someone would want a resolution to 

Doubt

Your readers will want to know why you contradicted yourself, keep them coming back! 

Curiosity

It killed the cat, right? Build on people's genuine curiosity to want to know more. 

Challenge

Make a bold claim! Maybe it'll sound crazy. Maybe it'll sound true. Either way, your reader will want to know what you have to say next. 
Writing Technique #7: Use Analogies and Metaphor
source
Writing content day in and day out is like putting your brain through a series of daily workouts.
The brainstorming session is your warm-up. Each time inspiration strikes, you're increasing your heart rate and getting ready for the full work out. Once ideas are in order and you're ready to fully write, your brain knows it's time to continue building muscle. 
When you're writing for an agency, don't shy away from using analogies and metaphors in your writing. 
Find a connection that you can make that will help increase how understandable your content is. Is there a niche in your target audience that you can find a comparison for? Have you interacted enough with your audience to understand a metaphor they'd get? 
Using this writing technique of implementing analogy and metaphor can help you describe the most abstract of concepts. 
Say you're trying to describe a product's quality. What even is quality? How do you express the quality of an item without just saying, "This product is awesome and you need it?" 
By making a comparison that others will understand, you'll be able to make valuable connections for your readers to understand the usefulness of what you have to write about. 
Bonus Writing Tip: Hire a Proofreader!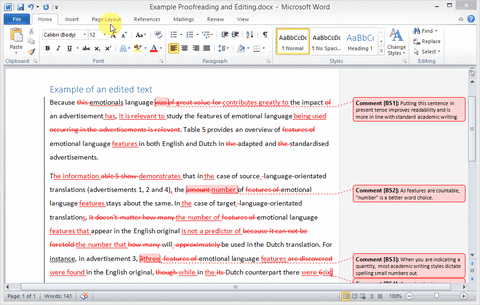 source
This isn't so much of a writing technique, as it is just a tidbit of useful information because once you've written your copy and have varied as much as you believe you can, it's time to move on to the review process. 
Maybe you peer edit other people's content and vise-versa, or maybe you just run it through spell check or Grammarly to catch the obvious mistakes. 
Whichever route you go, one thing you shouldn't miss out on is the value of a trusted proofreader who can catch all the snags you may not have caught yourself. With Proofreading Pros, you can be sure you've got worthy proofreaders and editors evaluating your copy to make it the best it can be.
Our editors have years of experience are standing by online, ready to take your copy to the next level. 
Work to perfect your agency's content by implementing these 7 powerful writing techniques and by hiring your next editor from Proofreading Pros.